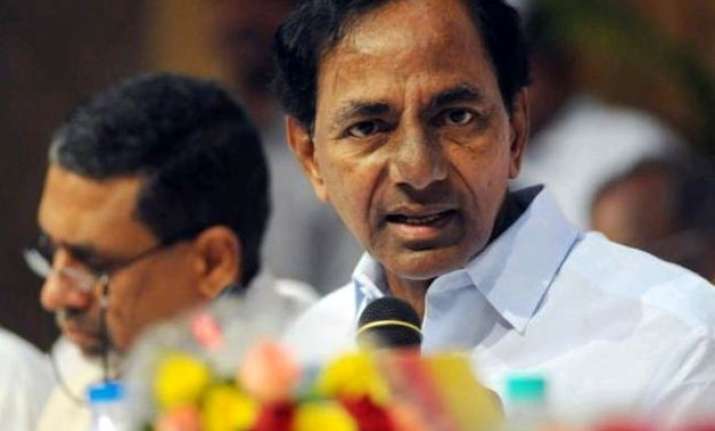 Hyderabad: The Telangana government is toying with the idea of "regulating" the movement of mediapersons in the state secretariat and would like to take a decision on the proposal in consultation with journalists, Chief Minister K Chandrasekhar Rao said here today.  "Several complaints have come in. In fact, it was not a decision. However, it was discussed. It was purely a discussion. Tomorrow, I will be meeting journalist friends at the Press Academy. Perhaps, this will come for discussion there as well," Telangana Chief Minister K Chandrasekhar Rao told reporters.
"Unlike the present uncontrolled system, we are thinking of taking a decision in consultation with journalist friends whether we should have a system (on movement of mediapersons).  The government has no intention to be undemocratic. We will seek the media's advice about how to have this system in a regulated and disciplined way. Accordingly, we will move forward," Rao said.
The Telangana chief minister was replying to a query about media reports which appeared today that the state government is thinking of imposing certain restrictions on the presently unrestricted movement of mediapersons in the state secretariat complex due to administrative inconvenience caused because of the presence of a large number of mediapersons at the secretariat.
The media reports evoked a sharp reaction from mediapersons as well as opposition parties and a group of mediapersons also protested outside the Chief Minister's Office in the state secretariat complex.  Telangana Congress president Ponnala Laxmaiah said that the reported move to impose curbs on the media smacked of dictatorial rule.
Telangana BJP spokesperson Krishna Sagar Rao called restrictions on the media as "undemocratic".  "The Telangana Chief Minister's decision to restrain the media in the secretariat is undemocratic. If administrative inconvenience is the issue, then the government could re-work the permissible number of journalists from each media house.  The BJP denounces the decision to restrain media presence at the secretariat," he said.
Observing that the media has a vibrant role to play in a democracy as its fourth pillar, Telangana Telugu Desam Party (TDP) president L Ramana said that it is "unfortunate" if the government tries to suppress the media.