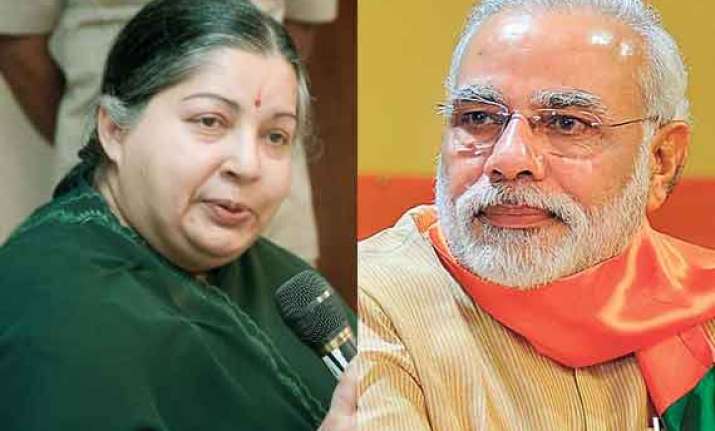 Chennai: Astrologers in Tamil Nadu put BJP's Narendra Modi at the top of the list of candidates for India's next prime minister, while Tamil Nadu Chief Minister J. Jayalalithaa too is a contender.
On Friday, 39 members of the Lok Sabha will get elected from Tamil Nadu, while the remaining 806 candidates who had contested in the state will face disappointment.
Of the 55 million voters in the state, around 73 percent exercised their democratic right. Fifty five women and one transgender were among the contestants.
Votes will be counted from around 65,000 electronic voting machines (EVMs) at 42 counting centres in the state, the Election Commission said.
Apart from the contestants, it will be a litmus test for psephologists and astrologers who have predicted the ruling AIADMK will win anything between 20-32 seats of the 40 it contested (39 in Tamil Nadu and one in Puducherry).