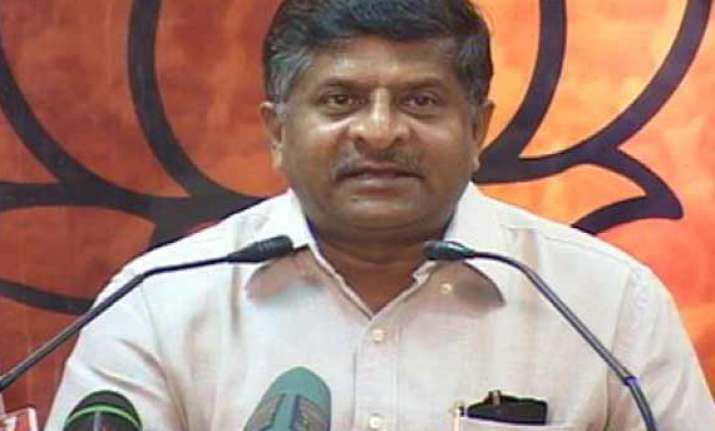 New Delhi: BJP today ridiculed Rahul Gandhi's comments that he believed in empowering people and fighting graft, saying his claims sound hollow as he and his mother Sonia Gandhi had even "snatched" away the powers of the Prime Minister while several scams took place during the UPA rule.
Accusing Gandhi of "misleading" the country by saying that the UPA government would increase manufacturing growth when it was set to demit office in a month, BJP leader Ravi Shankar Prasad said people are not as foolish as he "thinks" them to be.
Gandhi could not even cross the "nursery level" performance in his interview to a private channel where he made these comments, Prasad said as he used contents of a book written by PM's former media adviser Sanjaya Baru to take swipe at the Congress Vice-President.
"If you could snatch the rights of your own PM how can you assure the people that you will give rights to the common man? If you could not empower your PM, how could you empower people of India?," he said in a press briefing.