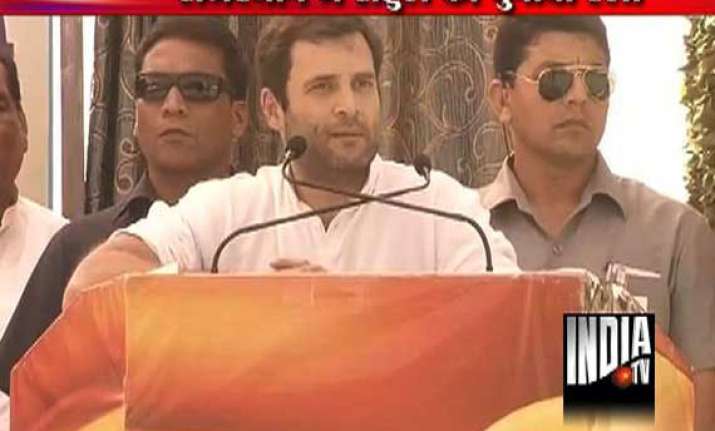 New Delhi:  A delegation of BJP leaders today lodged a complaint with the Election Commission seeking action against Rahul Gandhi for allegedly violating the Model Code of Conduct by appealing for votes on communal lines and inciting hatred among different communities.
They handed over a memorandum to Chief Election Commissioner V S Sampath, seeking withdrawal of recognition given to Congress that of a national party and also demanding action against party's vice-president for violating the Code.
"It is respectfully prayed that appropriate action may kindly be taken against the Indian National Congress and Rahul Gandhi, Vice President, Indian National Congress for violating the Model Code of Conduct and the recognition of Indian National Congress as a National Party may kindly be withdrawn immediately," the BJP memorandum to EC said.