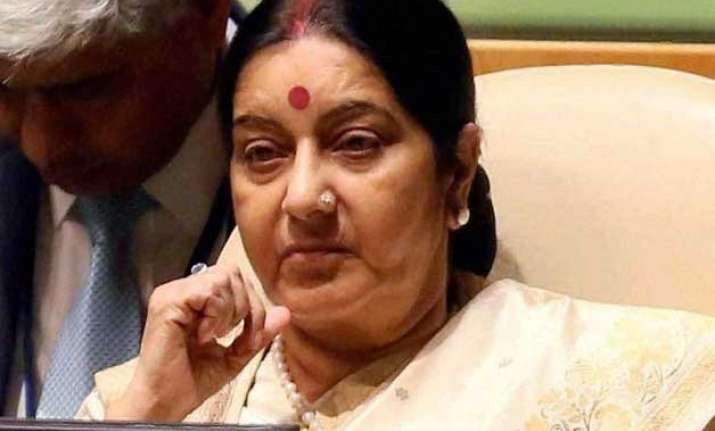 Samastipur(Bihar): External Affairs Minister Sushma Swaraj today asked the voters to beware of the grand secular alliance because its coming to power would mean return of the "Jungle Raj 2".
Addressing an election meeting at Dudhpura village under the Samastipur Assembly constituency, Swaraj said, "If the grand secular alliance is able to form the government, it will be nothing but the return of Jungle Raj-2 and hence you (people) should beware of such Mahagathbandhan." The NDA government is necessary for the state's rapid growth as it would work in tandem with the central government, Swaraj said.
The BJP has an agenda for the state's development in the next five years, for which the party recently came out with a vision document, she pointed out.
The Union minister said that if the BJP formed the government in Bihar, the state would be able to shed the tag of developing states and be put in the league of developed states in the next five years.
Her party would make every effort in equal measure for the development of all religions, castes, communities as the BJP believes in the slogan of 'Sabka Sath, Sabka Vikas', she said.  
In order to ensure financial empowerment, the NDA government opened bank accounts for crores of people in just one year, she said.