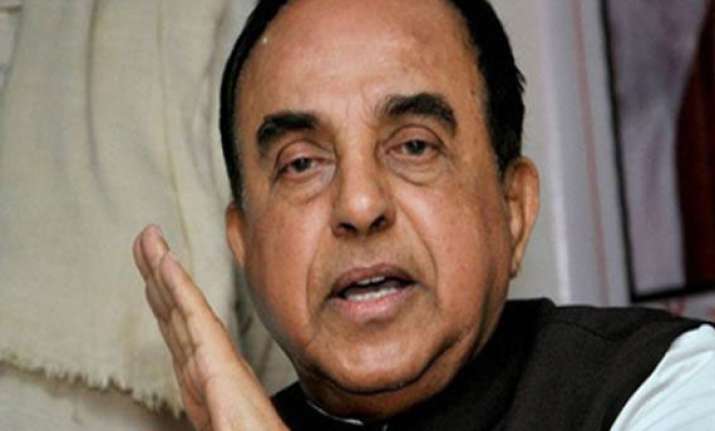 Bangalore: BJP leader Subramanian Swamy today accused Union Finance Minister P Chidambaram of having left the country's economy in a "complete mess" and said the next government led by Narendra Modi would have to undertake major reforms to undo the damage caused by the UPA government.  
"We are in a very, very delicate situation and the new government will have to undertake major economic reforms to rectify what damage the UPA has done to Indian economy," Swamy told reporters here.
Hitting out at UPA government for economic growth rate of 4.8 per cent when compared to NDA's 8.4 per cent, he said fiscal deficit was at all time high and could lead to a major crisis.
"....government has now reached the stage that for every Rupee that they borrow from public sector bank, 96 paisa they have to repay as interest on principal for the previous loan."
He said, "we are in a complete mess and the most alarming part of today's situation is that the budget has been put in such a difficult and bad state by Chidambaram ..."