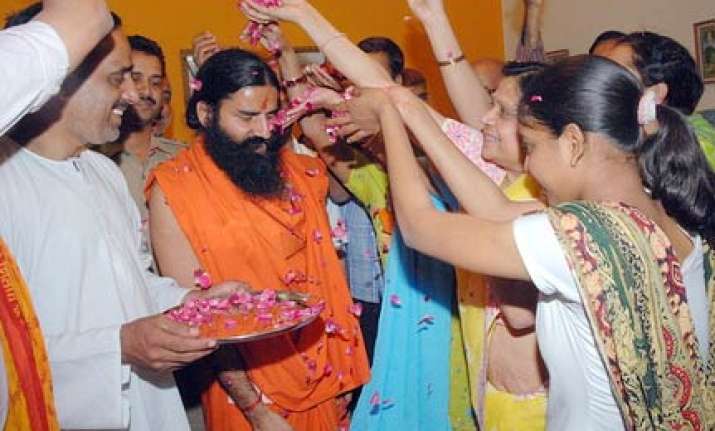 Yoga Guru Swami Ramdev has launched his Bharat Swabhimaan Party. He told a crowd in Meerut on Monday that he would field candidates for all constituencies in the next Lok Sabha elections. 
Swami Ramdev said the nation faces the biggest scourge of corruption. He alleged thousands of crores of rupees have been salted away as black money in Swiss banks and the government was not showing the slightest inclination to bring the black money back.
In his speech, the yoga guru said, a big political upheaval was going to come in India. He clarified he was not interested in becoming chief minister or prime minister. "I have prime ministers and chief ministers falling at my feet, Why should I become one?", said the yoga guru. 
I will play the role of Rama and Krishna, said Ramdev. Like Krishna I will dislodge Kansa and restore the throne to Ugrasen, he added. Like Rama I will dislodge Rvana and give the throne to Vibhishana, said the swami. 
Asked whether he was following the footsteps of Sonia Gandhi, Swami Ramdev said, he was not aping any body. I want to play the role of Rama, he said. 
On Women's reservation, the yoga guru said women should get more than 50 per cent reservation, but all this should be implemented after a wider debate.
On fake babas involved in sex trade and other dubious activities, Swami Ramdev demanded death penalty for such culprits.