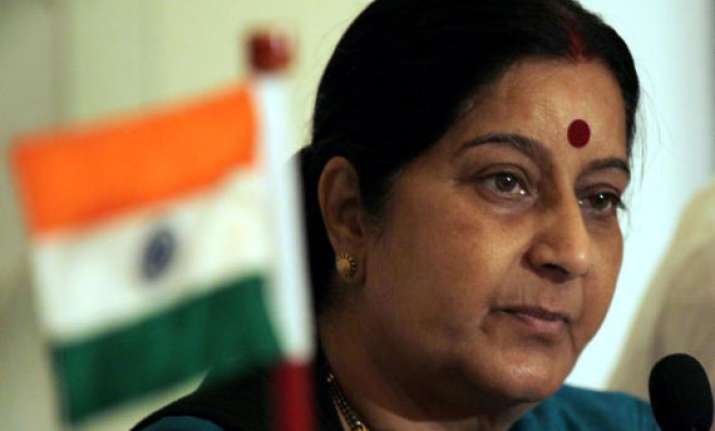 Gopalganj/Motihari: Mounting a stinging attack on the Congress-led UPA government at the Centre, senior BJP leader Sushma Swaraj today said neither the borders of the country nor the women within it have been safe. The UPA government has failed the country so much that neither our borders nor our women have been safe during the past decade, she told election meetings in favour of BJP candidates for Gopalganj and Sheohar Lok Sabha seats.
"The outgoing government was so busy with corruption and scams that it did not bother to bring the bodies of our soldiers who were beheaded by Pakistani soldiers... it was only after the BJP put pressure that it agreed to ask Islamabad to hand over the bodies of our troops," Swaraj said.
Criticising the UPA for jeopardising internal security of the country, the senior BJP leader said it was due to the government's insipid attitude that the morale of terrorists and anti-national forces had bolstered and they were carrying out terror activities at will.