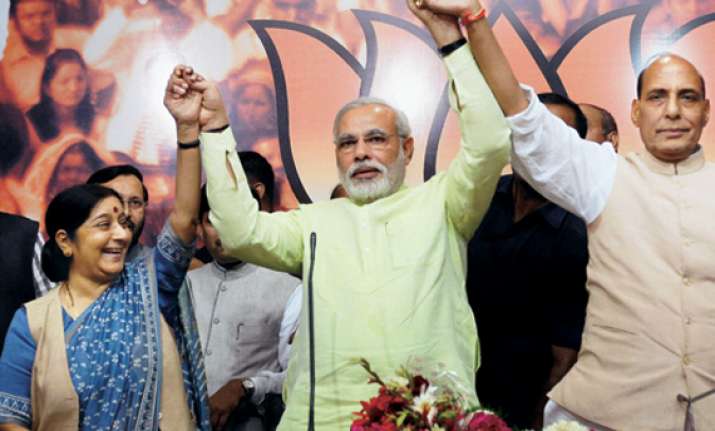 Bhopal: In a remark which could ruffle some feathers in the BJP ahead of the general elections, Madhya Pradesh Tourism Minister Surendra Patwa said that Sushma Swaraj could be the future deputy prime minister if voted to power at the Centre.
The Minister said this yesterday at a meeting at Badi in Raisen district about 100 kms from here in the presence of the senior BJP leader herself and leader of Opposition in the Lok Sabha.
Patwa made similar remarks at an election rally at Obaidullahganj also in Raisen district when Sushma was listening to him amid big cheers.
The minister represents Bhojpur seat in the Madhya Pradesh assembly and this is part of the Vidisha parliamentary constituency from where Sushma is contesting for the second time in succession since the 2009 LS polls.