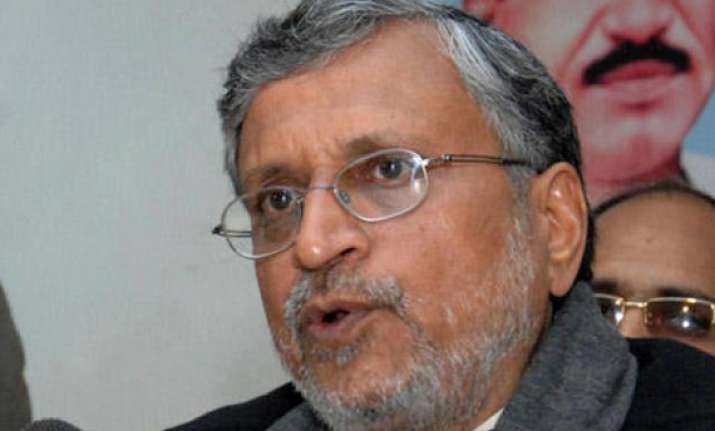 Patna, Jun 19: Bihar Deputy Chief Minister Sushil Kumar Modi today echoed JD(U) leader Nitish Kumar saying that the BJP's prime ministerial candidate should be a liberal person like former prime minister Atal Bihari Vajpayee acceptable to all sections of society.
Modi, however, declined to comment on whether the chief minister had rejected his Gujarat counterpart Narendra Modi's aspiration to be nominated as the BJP's prime ministerial candidate by pitching for a secular person.  
"It will not be appropriate for me to comment on the chief minister's views", he told reporters.  He, however, said "Nitish has only explained his stand about the qualification of the NDA candidate for being projected as the prime ministerial candidate and not spoken against an individual".
Modi also ruled out any threat to the alliance between the BJP and JD(U) following the war of words between Kumar and Modi, who had recently slammed Bihar politicians as 'casteist leaders' and blamed them for the economic backwardness of the state.
Modi also praised non-Congress chief ministers stating that they were better than Congress ones.  "Narendra Modi, Nitish Kumar, Shivraj Singh Chauhan and Mamata Banjerjee are better chief ministers than their counterparts in the Congress", he asserted.