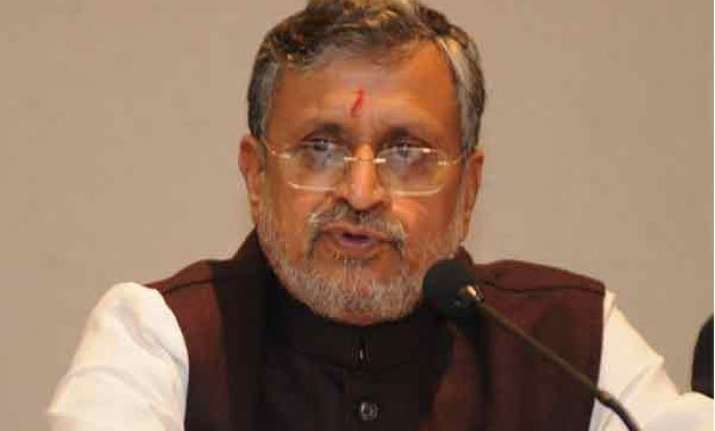 Patna: BJP today mocked Chief Minister Nitish Kumar for imparting lesson on "sushasan" (good governance) to RJD MLAs and said that the Kumar has played a "cruel joke" by entrusting responsibility to carry forward governance to RJD.  
"After imparting lesson on sushasan to RJD MLAs, Nitish Kumar shall also hold a special session with history-sheeters ...of that party and entrust them with the same responsibility of governance," senior BJP leader Sushil Kumar Modi said.
He also said, "By entrusting responsibility of governance to RJD men known for posing challenge to administration, the CM has played a cruel joke with people of Bihar."
Taking a jibe at Kumar, he said, "till yesterday those (RJD men) synonym for bad governance and creating fear have today become 'pahredar' (custodian) of good governance."
He said under such a condition RJD President Lalu Prasad should tender apology to MLAs of JD(U) for 15 years of "jungle raj" his party established in Bihar.
"Will people of Bihar ready to forget frightening tales of 'jungle raj'?" he asked.
Sushil Modi, who played deputy to Kumar in the NDA rule after alliance with JD(U), alleged the criminals patronised by RJD had come out of their hiding place and creating havoc in the state.
He alleged that speedy trial has halted and no action was initiated against law breakers due to "political compulsions" of the CM.