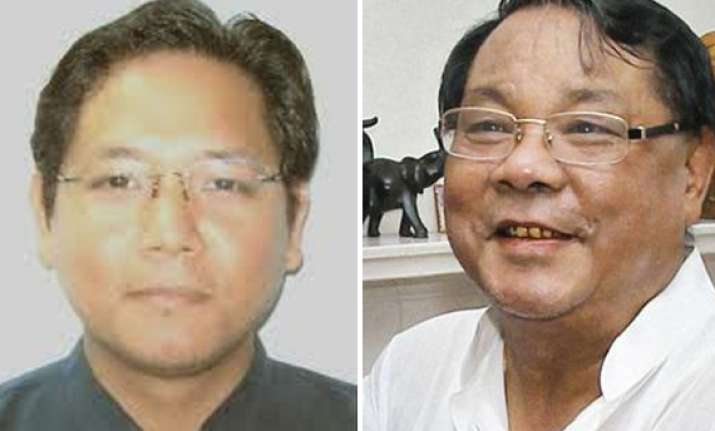 Shillong, June 24: The support for P A Sangma, who is contesting the presidential election is increasing day by day, claimed his son and Leader of the Opposition in the Meghalaya Assembly Conrad K Sangma here on Saturday.
Conrad an influential leader of the NCP in Meghalaya told reporters at an official meeting of the NCP, where MLAs and other leaders attended that "P A Sangma's vote share is increasing and now it is at 30-32 per cent of the total votes."
"We see improvement. It is a proud moment for all of us from Meghalaya," Conrad said.
Of the total vote account in the upcoming Presidential elections, he said, "Five percent belongs to Schedule Tribes, 15 per cent for SC and 40 per cent are of the OBCs."
Conrad claimed that even at this time, dissident groups within the Congress are pledging their support to P A Sangma.
"A few Congress legislators will be voting for Sangma," Conrad said adding to quote them, "Why not support for a tribal person who is our very own."
Optimistic that his father an Independent candidate in the upcoming elections, backed by the AIADMK and the BJD and supported by the BJP, Conrad said, "You will see the situation changing in the coming days..."
Expressing happiness that one of the former founding member of the NCP had resigned, Conrad said, "Mr Sangma had taken a bold step, nevertheless, though it was a great loss for the NCP."
"The party had lost the tallest leader, a mentor and a greatest leader of the party in the NE region even as he resigned at his individual level for a cause... of all tribals in the country, all NE states and its people and all Christians," he said.