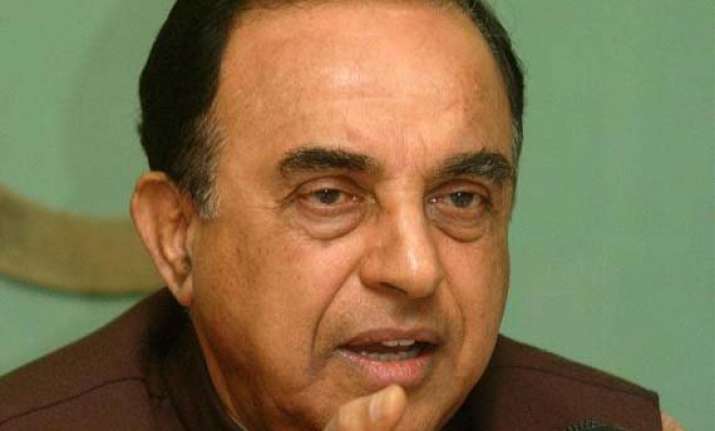 New Delhi: Senior BJP leader Subramanian Swamy today said that CBI investigation is inevitable in Sunanda Pushkar's death case. He further said that Delhi Police seems to be under some kind of pressure in this case.
"This is something that has vindicated my position and I have been saying this from day one. There are many indications that now prove that Delhi police did not provide the documents to the autopsy committee which proves that they are under some pressure," said Swamy.
"The autopsy also establishes that there was a deep thump mark on her body, like somebody tried to open her mouth. Most of all, there are disturbances in Shashi Tharoor's statement. He also was caught sending emails to the director. We don't have any other option but to order a CBI investigation on this case," he said.
"The Delhi police are a one dimensional police force. This case has international ramifications. The kind of poison which has been found cannot be investigated by Delhi police. This is a Russian poison which is very difficult to detect and the Delhi police is not trained for this," he added.
A report has been submitted by a group of All India Institute of Medical Sciences (AIIMS) doctors on the mysterious death of former Union Minister Shashi Tharoor's wife Sunanda Pushkar. According to this report, Sunanda died of poisoning.
Following a Twitter controversy regarding Shashi Tharoor's alleged relationship with a Pakistani journalist Mehr Tarar, Sunanda was found dead in Leela Palace hotel in Chanakyapuri on January 17 this year.