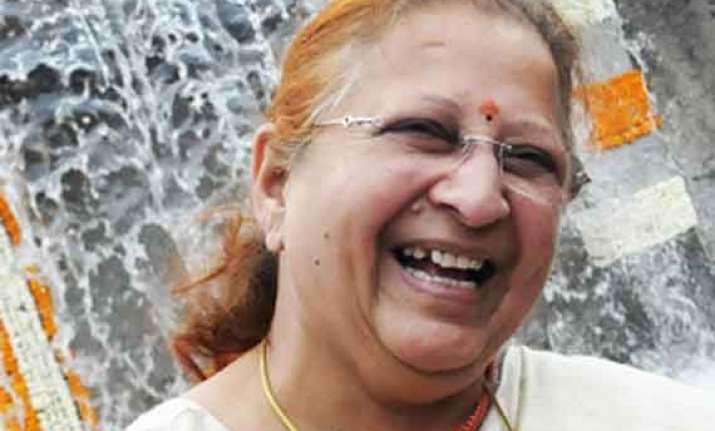 New Delhi: New Delhi: BJP leader Sumitra Mahajan, an eight-time member of parliament, was Friday unanimously elected Speaker of the 16th Lok Sabha.
The name of Mahajan, MP from Indore, was proposed by Prime Minister Narendra Modi, and seconded by BJP patriarch L.K. Advani and Union Home Minister Rajnath Singh, and many others, cutting across party lines.
Earlier, after the oath-taking of the remaining MPs ended as soon as the house assembled, pro-tem Speaker Kamal Nath took up the motion of election of the speaker.
He said he had received 19 notices for election of the speaker.