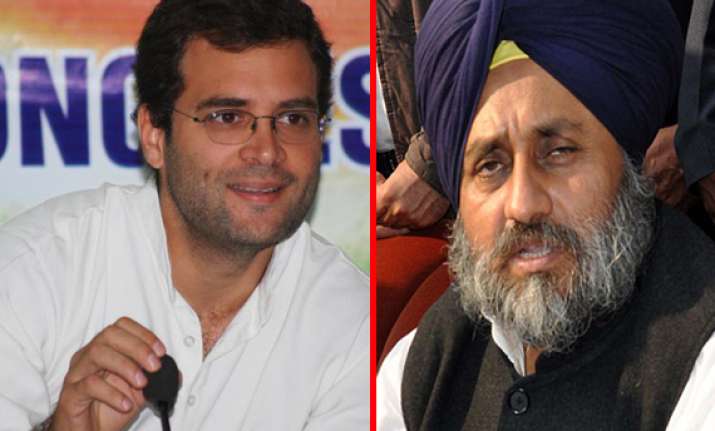 Chandigarh, Aug 7: Shiromani Akali Dal President Sukhbir Singh Badal on Tuesday flayed Rahul Gandhi for his statement that poverty was a "state of mind" and said the Congress vice president is yet to understand India and its people.
"The statement itself was a reflection of the mindset of Rahul who is yet to understand India and its people," the Punjab Deputy Chief Minister said in a statement here.
Badal said underprivileged section of the society also have aspirations and want to progress in life.
"It is surprising that Rahul does not understand this sentiment and is not aware that it was the Gandhi family which had trapped the nation in a vicious circle of poverty, corruption and economic uncertainty," Badal said.
He alleged that the country is still facing poverty because of corrupt practices followed by Congress party since Independence.
Participating in a discourse in Allahabad yesterday, Rahul had said, "Poverty is just a state of mind. It does not mean the scarcity of food, money or material things. If one possesses self-confidence, then one can overcome poverty."
In this context, Gandhi had cited the example of a poor woman in Amethi, who redeemed her self-esteem by getting associated with self-help group Rajiv Gandhi Mahila Vikas Pariyojana.