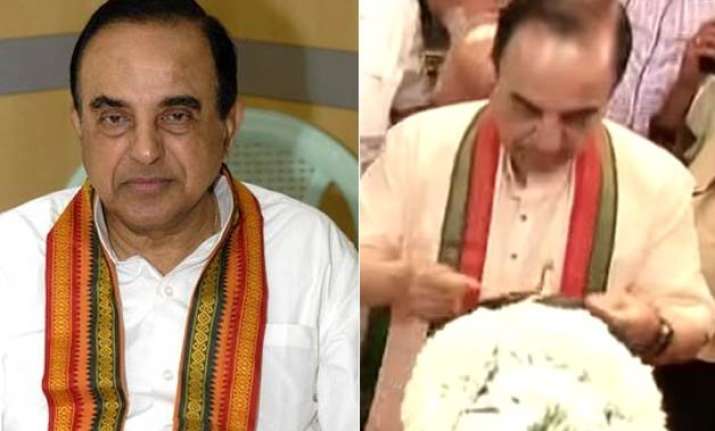 Tirunelveli (Tamil Nadu): BJP leader Subramanian Swamy found himself in an awkward situation while presiding over a wedding here when he inadvertently appeared to be on the verge of tying the mangalsutra instead of handing it over to the groom.
Swamy was presiding over the wedding of a party colleague at a temple when the faux pas occurred.
Quick on her feet, his party colleague Chandralekha made a timely intervention and prodded Swamy to give the mangalsutra to the groom.
Rectifying the situation, Swamy, repentingly smiling, handed over the mangalsutra to the groom, who duly tied it around the bride's neck.
Swamy was earlier welcomed by priests and temple authorities.