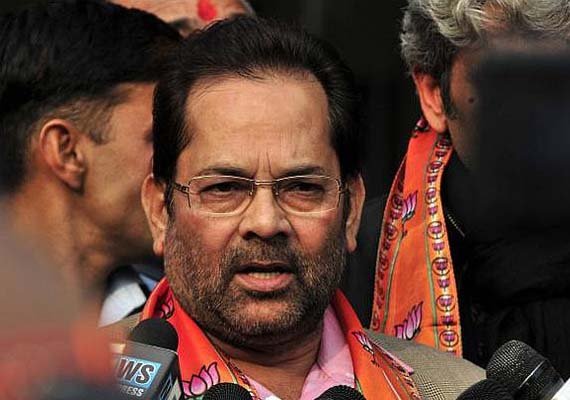 Kolkata: With the violence hit area in Birbhum made out of bounds, BJP today stepped up its attack on Trinamool Congress government saying instead of stopping Opposition, it should use its energy for "curbing anti-national forces" working in West Bengal.
BJP national vice-president Mukhtar Abbas Naqvi, who was leading a three-member party team to Makra in Birbhum district where TMC and BJP supporters clashed leading to death of three persons last Monday, said the state Home department has asked them not to proceed as prohibitory orders were in force there but they would not change their plan.
"After we were informed of this communication, we decided we will carry on with our programme and we are not afraid if we are arrested there," Naqvi told PTI.
BJP, Congress and CPI(M) teams were stopped from entering the village yesterday citing prohibitory orders in force in the area since Monday.
Asking the state government to deal firmly with anti-national activities, Naqvi alleged that, "The Trinamool Congress government is synonymous with terrorists and mafia and they are letting the anti-national forces to use the land of Bengal for terrorist activities.
"The kind of energy the Trinamool Congress government is spending on stopping the opposition parties from entering Bengal, if they had used ten per cent of that energy in curbing anti-national forces working in Bengal, then it would have been great for the country and the state," Naqvi told reporters here before leaving for Makra village.