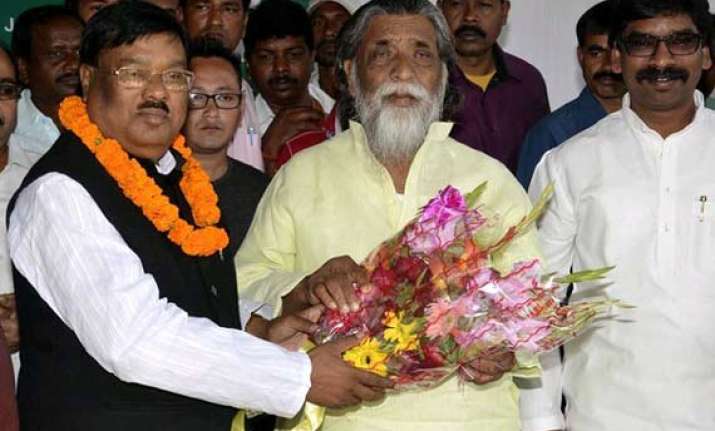 Ranchi: JMM MLA and former Deputy Chief Minister Stephen Marandi will be the Pro-tem Speaker of the newly constituted Jharkhand Assembly.  "It has been decided to appoint Stephen Marandi as Pro-tem Speaker.
The newly elected members will be sworn in by him," Chief Minister Raghubar Das said here.  Chairing his first Cabinet meeting after taking oath earlier in the day, Das said the first four-day session of the Assembly would begin on January 6.
Asked if the new government would take floor test, he said Governor Syed Ahmed has not asked them to do so. Besides, the coalition secured an absolute majority.