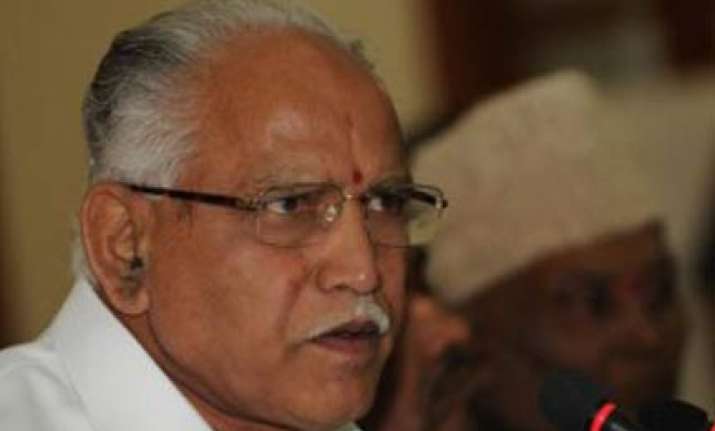 Bangalore, Oct 8 : Acting on a complaint by Chief Minister B S Yeddyurappa on anti-party activities, Karnataka assembly Speaker K G Bopaiah today served notices to 11 rebel BJP MLAs under the provisions of the anti-defection law.  
The move was considered as a pressure tactic by the BJP to quell dissidence to save its totterring government.  Assembly Secretary S B Patil served notice on 11 dissident MLAs, including minister for excise M P Renukacharya.
Patil said the MLAs on whom the notice has been issued have to meet the speaker before October 10 by five PM and tender their explanation, a day before Yeddyurappa would seek a confidence vote as per the instruction from the Governor H R Bhardwaj.  
The rebels are currently camping in a hotel in Goa.  The action by the Speaker comes in the wake of 14 BJP MLAs submitting a letter to Governor H R Bharadwaj on October six, informing their decision to withdraw support to the BJP government.  
Those who have been served  the notice besides Renukacharya are: Belur Gopalakrishna, Balachandra Jarkiholi, Shivanagouda Naik, H S Shankaralinge Gowda,Y Sampangi, Anand Asnotikar, Sarbhouma Bagali,G N Nanjundaswamy,Baramgouda H Kage and M V Nagaraju. PTI