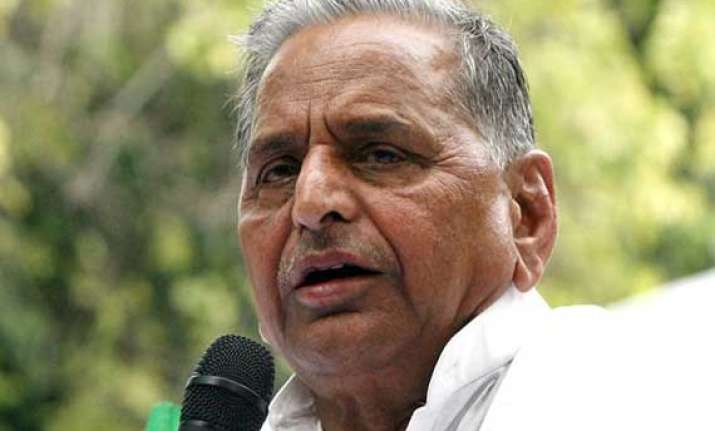 Lucknow:  Hinting at the formation of a Third Front, SP supremo Mulayam Singh Yadav today said his party will play a big role in forming the government in Delhi after the Lok Sabha polls.
"We have already won Uttar Pradesh. Now it's time for Delhi. The Samajwadi Party will play a big role in forming the government at the Centre.
"Once we had ruled Delhi, but the government didn't last then because leaders of various parties could not work in tandem. We have to ensure that this time the government works," he said kicking off the party's cycle yatra in Uttar Pradesh.
Asking partymen to exercise restraint while working towards the goal of capturing power at the Centre, he said, "If somebody as part of a conspiracy tries to instigate you during the cycle yatras, just smile, tolerate it and move forward.
"Last time you had come on cycles to form government in the state which has been achieved... This time around I am confident that you will have an important role to play in the government formation at the Centre", Yadav told partymen.