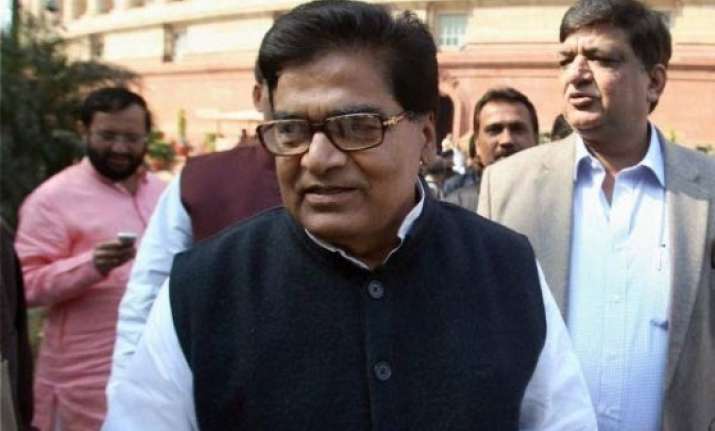 Lucknow: The Samajwadi Party has strongly criticised Prime Minister Narendra Modi accusing him of creating an illusion among people and for taking credit of the success of Mars Mission, saying he has no contribution in it.
"There is a suggestion from (UP Minister) Ambika Chaudhary that we should congratulate Indian scientists for the success of Mars Mission in first attempt," SP general secretary Ram Gopal Yadav said on Thursday.
"The manner in which the Prime Minister went there for a project, which was underway for the last 10 years, and instead of giving credit to the scientists, made his presence felt in an attempt to create an illusion among the people that Modi did it... We criticise this. It should not have happened," he said.
"Samajwadi Party strongly opposes any type of political interference in efforts of scientists," he added.
Yadav said that Samajwadi Party congratulates the scientists for their spectacular feat, which even the scientists of NASA, Russia and China were unable to achieve.
"But Modi has no contribution in it," he asserted, at the concluding session of political and economic resolution during three day national convention of the party.
During the discussion, Yadav said Samajwadi Party opposed FDI and got it referred to the Select Committee.
"I know that the government will get it passed one way or the other, but Samajwadi Party is opposed to it," he said, adding that the party has also opposed FDI in defence as it could pose threat to the security of the country.
At the convention, the senior Samajwadi Party leader also expressed gratitude to party's Rajya Sabha MP Jaya Bachchan.
"We thank Jayaji as she said that she might be away from UP, but is close to the state by heart," he said.
Earlier, during the discussion Jaya Bachchan said that there was a need for active participation of women in the organisation.
The Rajya Sabha MP also expressed regret over the attack on Chief Minister Akhilesh Yadav in Mumbai and said people should learn the art of keeping patience from the CM.