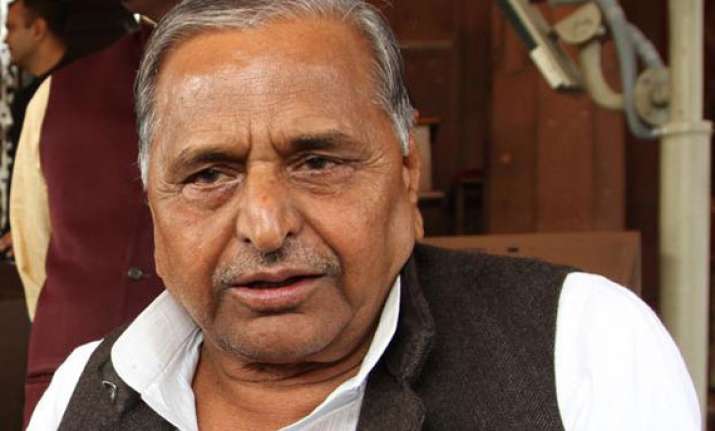 New Delhi: Trying to weather the storm over Badaun gangrape and murder case, SP leaders today blamed TV channels for spurt in rapes in Uttar Pradesh besides using a strange argument that sometimes when relationship between girls and boys come out in open it is "termed as rape".
Samajwadi party Chief Mulayam Singh Yadav did not hide his displeasure at the media spotlight over the gangrape and murder of two teenage dalit cousin sisters, telling reporters, "You do your work and let us do our work."
Under intense criticism over the incident, UP Chief Minister Akhilesh Yadav said a Google search would show such crimes occuring across the country while accusing the media of playing up incidents taking place in his state.
The Centre, meanwhile, expressed concern over the incidents of rape and murder in UP and asked the Akhilesh government to "act promptly" to improve law and order situation in the state.
The Union Minister of State for Home Kiran Rijiju also criticised the Chief Minister for accusing the media of highlighting such cases occurring in UP while ignoring similar cases happening in other states.
He advised Yadav that "such shameful incidents should not be seen by numbers."