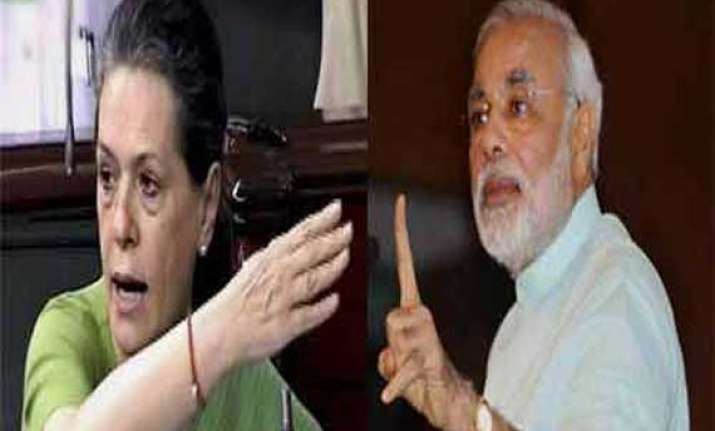 Bagha (Bihar): Congress chief Sonia Gandhi today slammed BJP's prime ministerial candidate Narendra Modi for making 'ulte sidhe'(baseless) allegations against her party and questioned the continuation of 'corrupt' ministers in his cabinet.
"Nowadays Narendra Modi is levelling ulte sidhe allegations of corruption against Congress. Had we not been serious to fight corruption we would not have brought the Right to Information Act which exposed many corruption cases," Gandhi told an election rally here.
"Has Gujarat's BJP government taken such a step to end corruption? And, why Lokayukta was not appointed there for ten years?," she asked the Gujarat Chief Minister.
 "Why people facing charges of corruption and convicted by court in criminal cases are continuing in your state cabinet?"