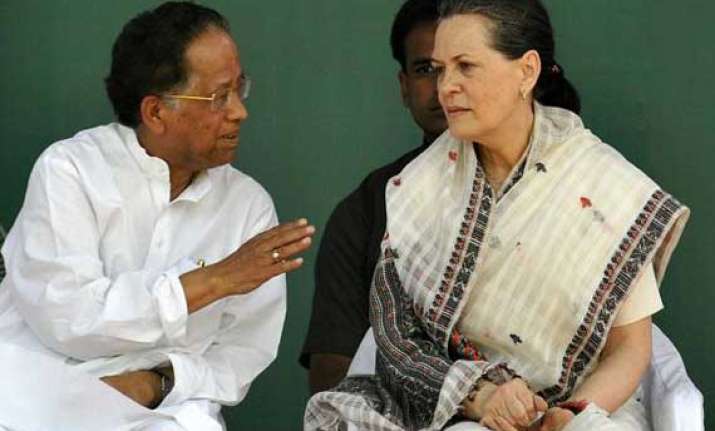 New Delhi: Congress chief Sonia Gandhi today "outrightly" rejected the resignation offered by Assam Chief Minister Tarun following the party's debacle in the state in
Lok Sabha polls.
"The Congress President outrightly rejected the Chief Minister's offer of resignation," State Agriculture Minister Nilomani Sen Deka told PTI after a meeting with Gogoi.
Gogoi, who met Sonia and Congress vice-president Rahul Gandhi, did not speak to journalists and was closeted with more than a dozen of his supporters, mostly state ministers, MLAs and two former Union Ministers, at his residence here.
Senior MLA Anjan Dutta said the Congress President has authorised Gogoi to revamp the party organisation in the state and as the first step he will reshuffle his ministry after June 1 when Gogoi will complete three years in office in his third term.
Dutta said that during Gogoi's meeting with Rahul, the Congress vice-president too put complete faith in Gogoi's leadership in Assam.