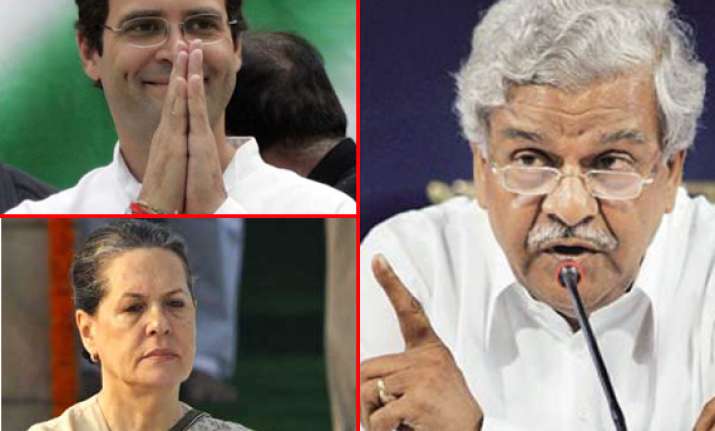 Lucknow, Aug 11: Congress President Sonia Gandhi and Vice-President Rahul Gandhi are used to making prime ministers where other leaders spend their time trying to stake a claim to the coveted post, party MP and Union Coal Minister Sriprakash Jaiswal said on Sunday.
"Sonia and Rahul make prime ministers. The politics of Rahul begins where the politics of other party leaders ends," Jaiswal said at a convention of the Indian National Trade Union Congress here. 
"People are mistaken that they will be in the driving seat, but whenever such inexperienced people get it (the PM's post) accidents have occurred," he added. 
"(But) Congress is in the driving seat and the organisation and the person sitting in this seat have to be alert.Therefore be alert, you have to sit in the driving seat, no other can sit there," Jaiswal said at the meeting.