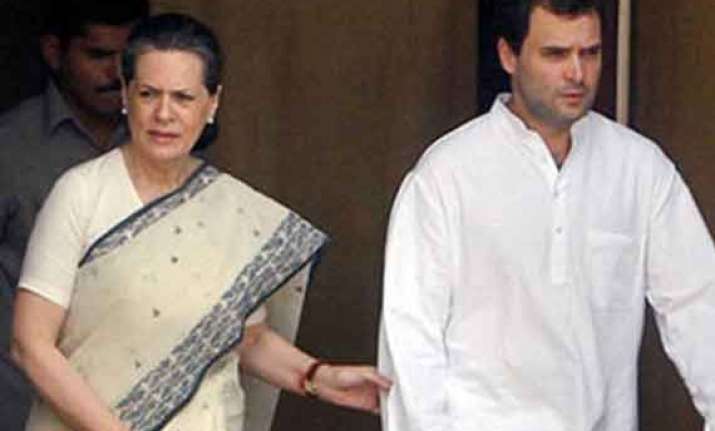 New Delhi:  Few days after a local court in Delhi issued summons to Sonia and Rahul Gandhi wherein they have been accused of cheating and misappropriation of funds in acquiring ownership of now-defunct daily National Herald, sources said the Income Tax department is turning the heat on the Congress party.
The National Herald enjoyed Income Tax exemption. The department has reportedly decided to serve a notice to the Congress party asking it to explain why the exemption given to it for being a political party should not be withdrawn.
It contended that the Congress party is using the money donated to it to build private enterprises which is against the rules.
The Delhi court had found prima facie evidence against Sonia Gandhi in the Herald case after BJP leader Subramanian Swamy filed a private complaint alleging that the Congress party gave an unsecured loan to Gandhi-controlled Young Indian Ltd to acquire National Herald's holding company Associated Journals.
Swamy has alleged misappropriation of assets worth Rs 2000 crore in the National Herald newspaper, which is now defunct.
The National Herald was started in 1938 by Jawaharlal Nehru. Over the decades, it lost circulation and ran into major financial losses, leading to its closure in 2008.