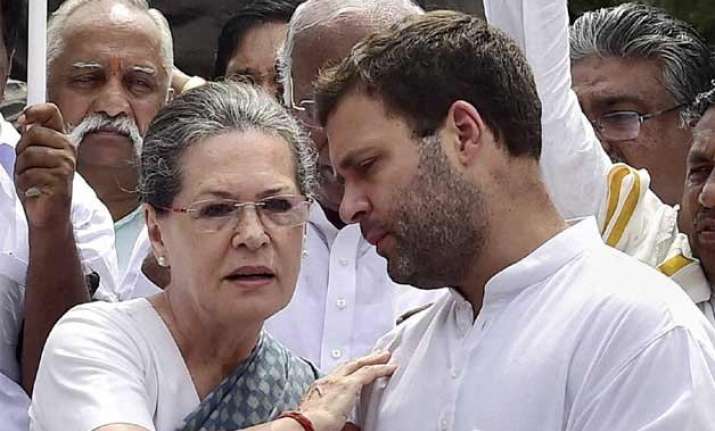 New Delhi:  BJP today accused Congress chief Sonia Gandhi and her deputy Rahul Gandhi of "continuously encouraging rude, indecent and indecorous behaviour" of their party members and asked them to "apologise" to the Speaker for the protests outside her resident.
The main opposition party was spreading "anarchy" from Parliament to the streets as it does not want any bill to be passed under the NDA government which could play a big role in the country's development, BJP national secretary Shrikant Sharma said.
"They are obstructing the proceedings of Parliament. Such undemocratic parade to defame the constitutional structure is going on only on the directions of Sonia and Rahul Gandhi. For the first time in the history, such indecorous protests took place outside the Speaker's house.
"Sonia and Rahul Gandhi should apologise immediately to the Speaker and the people of India for this abominable undemocratic crime," Sharma said.
The suspension of the Congress MPs was justified as they paid no heed to the dignity of either Parliament or the Chair, he said.