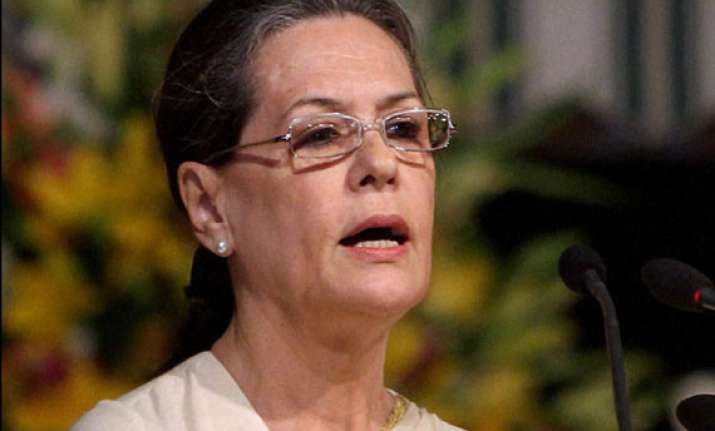 Rae Bareli: Congress President Sonia Gandhi today rejected the BJP charge that that she was polarizing elections, calling it "absolutely a joke".
"We are not in the habit or in the game of polarising the elections,"  she told reporters when asked about BJP's charge of her playing communal politics.
The BJP accusation came against her against the backdrop of Shahi Imam of Delhi's Jama Masjid Syed Ahmed Bukhari meeting her with a delegation at her residence in Delhi yesterday during which she had favoured that secular should not be divided.
She reportedly told them that she had embraced politics after hesitation to help nurture the cause of secularism and appealed for a united move to stop the secular vote from splitting.