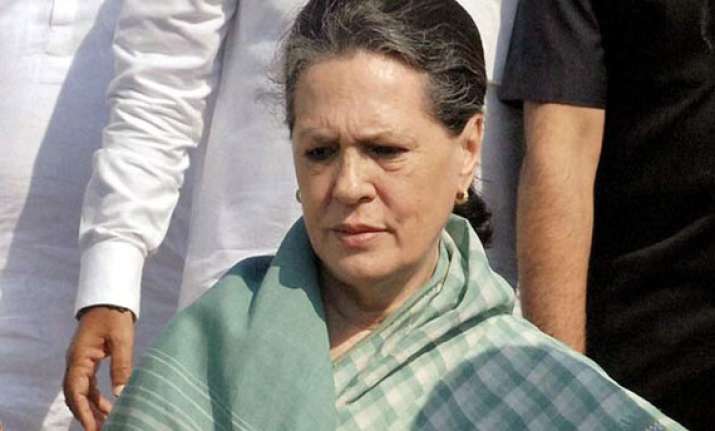 New Delhi, Dec 18 :  Congress President Sonia Gandhi today asked the government to take the strictest possible measures to ensure that there is no recurrence of incidents like the barbaric gangrape of a 23-year-old girl in the capital that has shaken the country.
Gandhi has talked to Home Minister Sushilkumar Shinde, Delhi Chief Minister Shiela Dikshit and National Commission for Women Chairperson Mamta Sharma and told them to ensure that all possible measures should be taken so that such incidents do not occur again.
On the gangrape case, Gandhi, who is also UPA Chairperson, wanted the guilty to be brought to book at the earliest, Congress General Secretary Janardhan Dwivedi said.
Earlier in the day, both Houses of Parliament expressed shock and outrage over the heinous gangrape of the girl in a moving bus in south Delhi. Members, cutting across party lines, made strong demands for capital punishment to perpetrators of such crimes.
Opposition members demanded a categorical assurance from the Home Minister that such an incident will not recur.  Women members in both Houses were in the forefront in expressing shock and anguish over the incident, voicing concern over the safety of the fair sex in Delhi.
Cinestar-turned-MP Jaya Bachchan even broke down while speaking on the issue in the Upper House.
In Lok Sabha, Speaker Meira Kumar led the House in expressing outrage over the "spine-chilling" incident, saying it was shameful for the entire society.