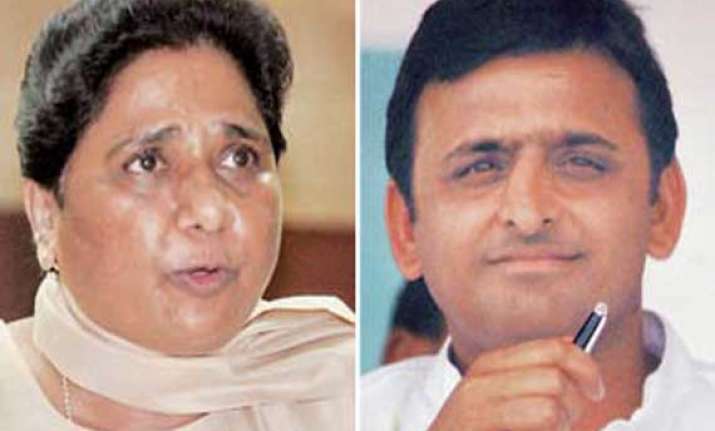 Sonbhadra/Jaunpur: Attacking SP supremo Mulayam Singh Yadav and Uttar Pradesh Chief Minister Akhilesh Yadav, BSP supremo Mayawati today said that "the son has more venom in him than his father".
"The son has more venom than his father. If Dr Baba Saheb Bhimrao Ambedkar and the Constitution had not been there, he (Akhilesh) would have never become the CM, instead, he would have been grazing cattle of some landlord in Saifai," Mayawati told an election meeting.
Making a scathing attack on BJP prime ministerial candidate Narendra Modi, she said, "Imagine what will happen if a person, whose hands are tainted with blood of Godhra case, becomes the prime minister."
She cautioned Dalits that if BJP comes to power it would abolish reservation being given to the SC/ST communities in the name of constitutional review.
Mayawati also advised Muslims to vote for BSP unitedly.  "If there was division in Muslim votes then no one could stop BJP from coming to the power and in that case the country would burn into the flames of riots," Mayawati said.