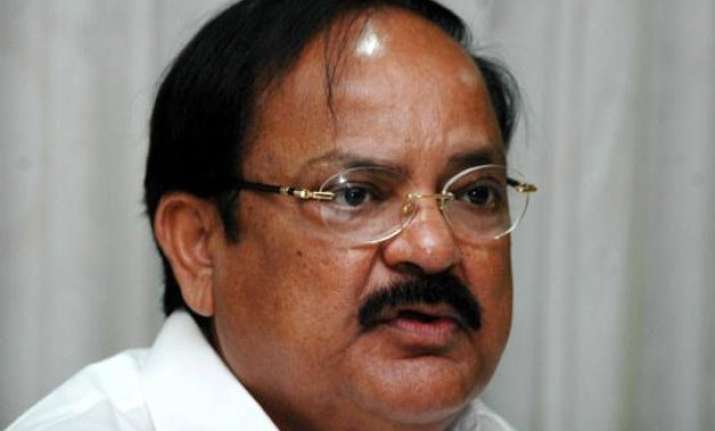 Hyderabad: Union Minister M Venkaiah Naidu today sought a thorough probe into the reports of snooping on Netaji Subhash Chandra Bose's family while describing the episode as shocking.
"Netaji Subhash Chandra Bose is the beloved son of India. There is news that there was surveillance on his family members, whom they are meeting, where they are going. I feel a thorough inquiry should be conducted and full facts must come to the open," the parliamentary affairs minister told reporters here.
Naidu said he would like to speak to Prime Minister Narendra Modi and Home Minister Rajnath Singh on the issue.  "It is a shocking matter. Netaji is a darling of the masses. How far it is true about surveillance... during whose regime it happened. Who is responsible? People need to know the full facts," he said.
He wondered why Congress leaders are taken by surprise on the matter. "None needs to have objections if the matter is studied further and full details are brought out," he said.  On the recent incident of some terror suspects being killed in Telangana, Naidu asked why MIM leaders were silent when policemen on duty were killed.
Naidu refused to comment when asked about the killings of wood-cutters in Andhra Pradesh and the suspected terror operatives in Telangana, but asked why some human rights outfits do not allegedly react much when ordinary people die.
"Some people react sharply when an encounter of terrorists or those facing serious charges happen. When ordinary people or the voiceless die, human rights associations don't react much. The state governments are considering these (issues). As a Union Minister, I don't wish to comment," he said.
He, however, said all have the right to seek an inquiry on a matter of importance.
On the release of terror mastermind Zaki-ur-Rehman Lakhvi, he said Pakistan must walk the talk on controlling terrorism.
The Centre has already lodged a protest on the matter.