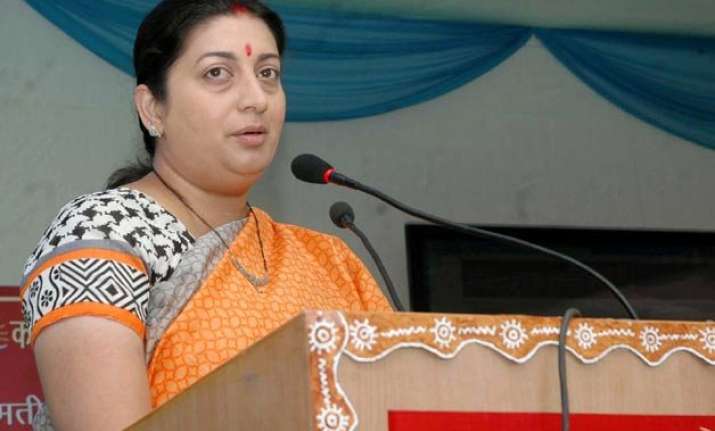 New Delhi: Union minister Smriti Irani who was out campaigning for BJP in Delhi assembly election Wednesday,  made no mention of her party's chief ministerial candidate Kiran Bedi, instead she asked  votes in the name of prime minister Narendra Modi.
Addressing a crowd of odd 250 people in Rohini's Sector 16, Ms. Irani said that the PM represents the dream of the children who are born to poor families.  Citing PM Modi's swearing in speech, she said, "can there be a man humbler than the one who, on becoming the PM, said he was not your 'pradhan mantri' but your pradhan sevak?
Asking to give BJP clear majority for 7 February election, Irani said a majority government for the development of the capital city is a must.
Union HRD minister also took a jibe at the Congress and Aam Aadmi Party saying that Congress is trying to make a backdoor entry into Delhi politics by using AAP.
BJP had not announced its cm candidate in any of the recent assembly elections including Jharkhand, Maharashta and Haryana where it succeeded in forming the government. But the party brought in former IPS officer Kiran Bedi to counter Arvind Kejrival in Delhi. The part's strategy is to shift the focus from Modi to Kiran Bedi but the union minister for Human Resource failed to mention Bedi's name throughout her speech.