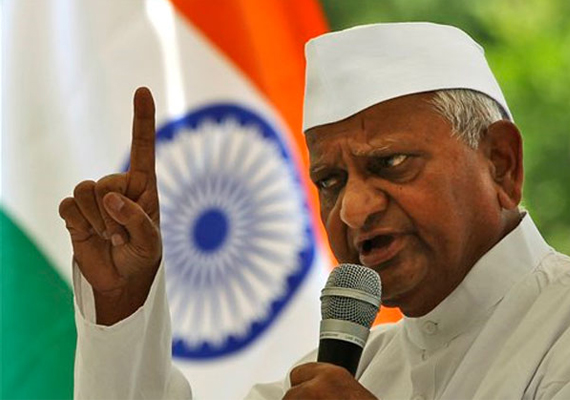 Ralegan Sidhi, Aug 20: Anna Hazare has reportedly advised 'India Against Corruption' volunteers to slap five corrupt district collectors in order to instill fear in the minds of other corrupt district collectors, reports 'The Indian Express'.
"Not all IAS officers are corrupt. Those who are corrupt should be dealt with…slap five disctrict collectors…it will create fear in the minds of other corrupt IAS officers and sent out a strong message," Anna reportedly said.
Anna said this in response to a question on whether IAC volunteers should adopt violent means.