Follow us on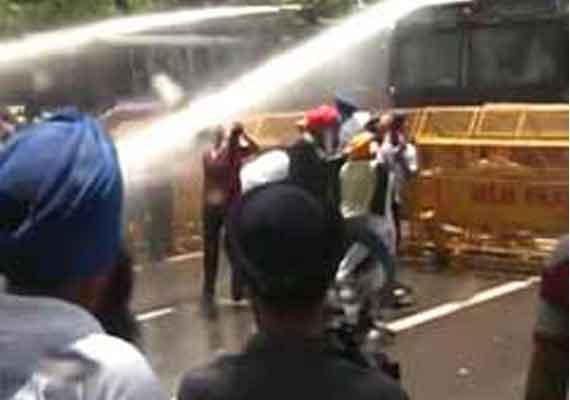 New Delhi: A large number of Sikhs protested outside the Congress office here Monday over former Punjab chief minister Amarinder Singh giving a clean chit to Congress leader Jagdish Tytler in the 1984 anti-Sikh riots.
Amarinder Singh, Congress candidate from Amritsar Lok Sabha constituency, told television news channel NDTV in an interview that Tytler's name in the 1984 riots came up only when he was fighting Madan Lal Khurana in Delhi's polls.
"We will meet the Election Commission and complain about Amarinder Singh's remark. We are protesting here because the Congress was responsible for the 1984 riots. Sonia and Rahul (Gandhi) are responsible for giving Amarinder ticket from Amritsar and now he has given clean chit to Jagdish Tytler," said Manjit Singh G.K., president, Shiromani Akali Dal, Delhi.
Police used water cannons when the demonstrators refused to move away despite repeated announcements for them to disperse. About 70 protestors were detained and taken to the Tughlaq Road police station.