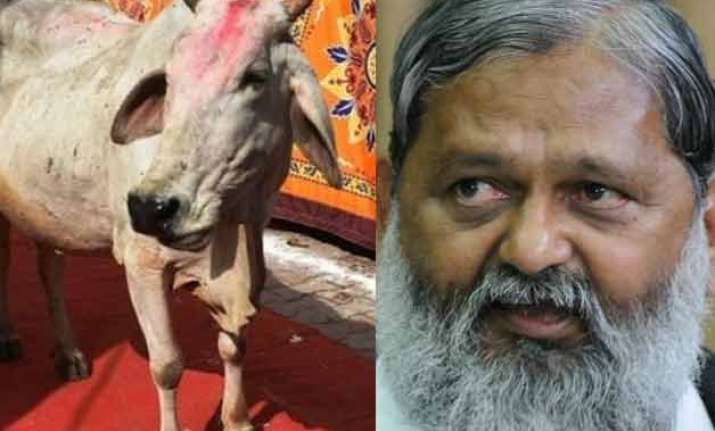 Chandigarh: Amid the growing controversy over beef consumption, Haryana Health Minister Anil Vij has launched an online poll to seek public opinion on whether cow should replace tiger as the national animal India.
Vij used his Twitter handle and other social platforms seeking public opinion on the issue.
"Give your valuable opinion — what should be our national animal? The cow or the tiger," Vij tweeted on Monday along with an online poll to assess public sentiments.
Defending his move, Vij said, "The cow needs protection as the tiger can protect itself."
"Once cow is made the national animal, there would not be any laws required for its protection. There is a mafia that is involved in slaughtering cows. Like the peacock is protected by virtue of being the national bird, the same will become the case with the cow. The cow is useful for humanity as all people drink its milk," Vij said.
However, the poll failed to generate much response from the public as only 285 votes were cast till 5 pm; of the votes polled, 87 per cent respondents supported cow as the national animal, while 13 per cent stood by the Royal Bengal Tiger.
The minister's poll is in line with the BJP government's policy in the state. Haryana had in March this year, passed the "Gauvansh Sanrakshan and Gausamvardhan Bill" ensuring stringent punishment for those who slaughter cows.