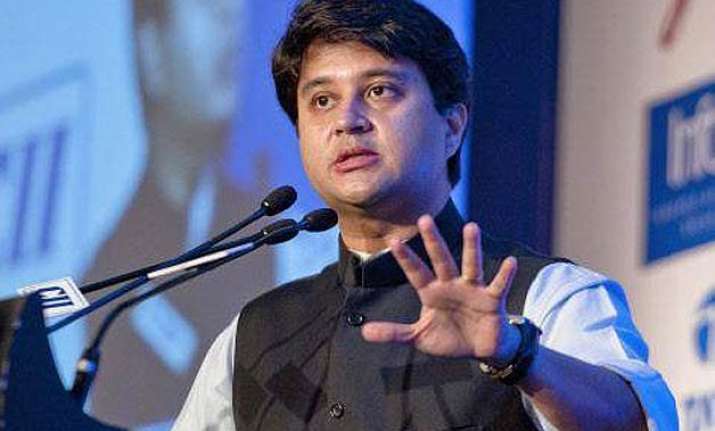 New Delhi: The Congress on Tuesday stuck to its demand for the resignation of Madhya Pradesh Chief Minister Shivraj Singh Chouhan to ensure neutral probe into the Vyapam scam.
The party insisted that the CBI probe should be monitored by the Supreme Court.
The party also said that Chouhan was trying to "mislead" people by requesting the high court for a probe by the Central Bureau of Investigation (CBI) into the scam.
"The Congress party rejects this upfront as it is nothing but hogwash and only an attempt to ease the mounting pressure of public opinion," Congress leader Jyotiraditya Scindia told the media here.
"It is an effort to mislead people. We still remain firm on our demand for a Supreme Court-monitored probe," he said.
Scindia said: "If we want a neutral probe, then the chief minister should resign. We want to clarify that if there has to be transparency, then he (Chouhan) should not object to an SC-monitored probe".
"The prime minister should also break his silence and take action on this," he said.
Senior Congress leader Digvijay Singh said that apart from the Vyapam scam, the probe into the deaths of people connected with the racket should also be handed over to the CBI.
The central government on Monday had rejected the calls for a CBI probe into the Vyapam scam.
More than 40 people associated with the admission and recruitment racket in Vyapam -- Vyavsayik Pariksha Mandal or Professional Examination Board - have died since 2013, either dying in mysterious circumstances or committing suicide.
Congress spokesperson Randeep Surjewala said: "Latest decision of the Madhya Pradesh chief minister to write to the high court for CBI probe is another attempt to muzzle the truth. Congress rejects it in toto. For a fair probe and justice to victims, Supreme Court-monitored CBI probe is the answer".
"It is time the BJP owned up to the truth instead of putting repeated roadblocks of lame duck excuses", he said.
The Congress leader said that this was all a "classic BJP doublespeak to quieten and muddle the truth".