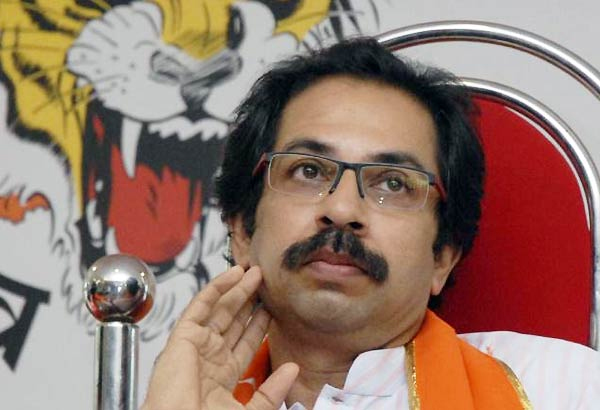 Mumbai, Mar 18: Stating that Shiv Sena's success in the recent civic polls in Mumbai and other places in Maharashtra was only the beginning, Sena executive president Uddhav Thackeray said his party would win majority in the 2014 state assembly polls.

"Shiv Sena's victory in Mumbai and Thane are a mere beginning of the big victory ahead. We will win the 2014 assembly elections," Uddhav said.

He was speaking at a "victory rally" organised by his party in suburban Andheri tonight. On the occasion, he felicitated Mumbai mayor Sunil Prabhu of Shiv Sena.  In a video message on the occasion, party chief Bal Thackeray thanked the party workers for "helping retain Mumbai". He also criticised NCP chief Sharad Pawar for his "dirty politics".

Talking about Pawar, Thackeray further said, "He may be my friend, but he is a selfish politician." The Sena patriarch's comments come in the wake of reports that the NCP and Sena were supposed to join hands for the mayoral polls in Nashik, but the NCP abstained from voting under pressure from Pawar. BJP supported the MNS, which boasts of having the highest number of corporators there.  "We will give a fitting reply to what he (Pawar) did in Nashik," Thackeray said.

Hitting out at the NCP and Congress coalition, the Sena supremo said that the two allies did not get along in Pune, but tried to overthrow the Sena in Mumbai.  "They themselves fell flat in their attempt," he added.