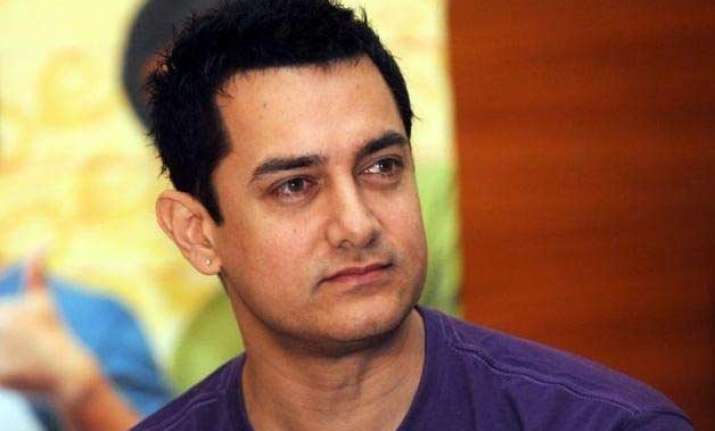 Ludhiana: Shiv Sena's Punjab unit has announced a reward of Rs 1 lakh per slap for anyone slapping actor Aamir Khan for his recent remarks on growing intolerance in India.
According to leading English daily, the reward was announced on Wednesday during Sena's protest outside hotel MBD Radisson Blu in Ludhiana where Aamir is staying.
Khan is currently camping in Ludhiana for the shooting of his upcoming movie, Dangal.
Reports also say that Shiv Sainiks allegedly used derogatory language against the actor and burnt his photographs during the protest.
Rajeev Tandon, Punjab chairman, Shiv Sena, claimed that "any person who will slap Aamir Khan will get Rs 1 lakh for each slap from the Shiv Sena".
"We give an opportunity to the manager and employees of the hotel and also the team of his film to slap Aamir and get Rs 1 lakh from us. The courageous and patriotic persons who will slap Aamir Khan in Ludhiana will get Rs 1 lakh reward per slap from us." He added.
Meanwhile Police has beefed up the security around the Hotel, the number of police personnel at the hotel have been increased from four to eight."
The hotel employees have also been told to remain extra vigilant to avoid any suspicious person reaching near Aamir's room.