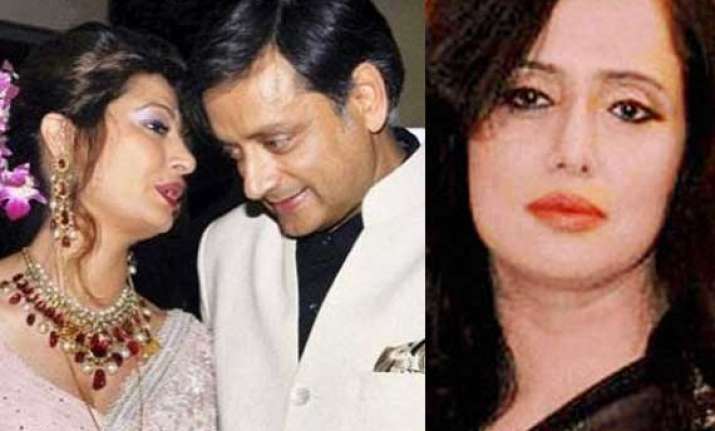 New Delhi: Former Union Minister and MP Shashi Tharoor's wife's mysterious death has once again come into the limelight after a shocking revelation of the severed ties between the couple and Tharoor's alleged affair with Pakistani journalist Mehar Tarar.
A night before Sunanda Pushkar's death, she had spoken her heart out to a close friend and senior journalist Nalini Singh. Sunanda revealed that Shahi Tharoor intended to divorce her and marry Tarar after 2014 Lok Sabha Elections. Tarar had written a message to Tharoor that she could not live without him.
According to a statement made by Nalini Singh to the magistrate, Tharoor's family was aware of his relationship with Tarar and they encouraged it.
"To my query if the Twitter messages posted from Tharoor's account were genuine, she said they were completely genuine and that somebody who deeply cared for her had posted them in public space. Incidentally, she also said she had taken over the crimes of Tharoor in the IPL matter but did not state if she was going to expose the matter," the journalist added.
Sunanda's servant, Narain too confirmed that the couple had fought incessantly in their suite at the Leela Hotel a night before Sunanda's death.
Sunanda had also told her that her husband and Tarar had spent three days together in Dubai in June 2013. 
All the bits of Sunanda and Shashi Tharoor's rocky marital life throws light on the twitter spat between the couple which was eventually followed by her tragic death.
After revelation of such crucial details, Shashi Tharoor yet maintains his previous stand that he wants Sunanda's case thoroughly investigated as soon as possible.