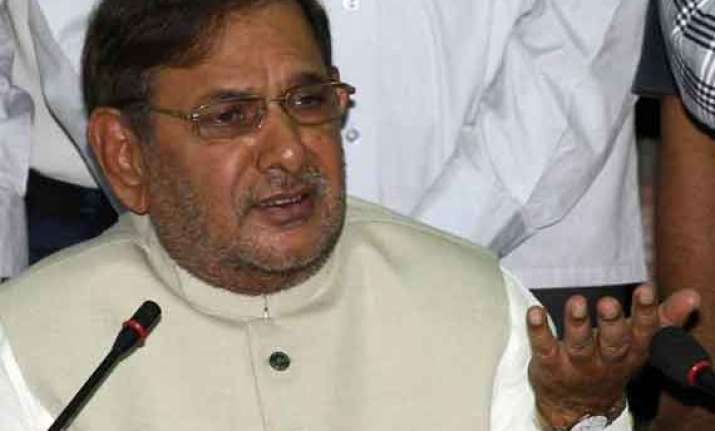 New Delhi: JD(U) chief Sharad Yadav today held talks with Congress leadership which is understood to have assured him of support in new government formation in Bihar following resignation by Chief Minister Nitish Kumar.  
In the 243-member Bihar Assembly, JD(U) has 115 members and Congress with four members had been supporting the Nitish Kumar government.
Sources in JD(U) said that they have been assured of support from Congress as the JD(U) legislature party meets today to elect its leader after Kumar quit taking moral responsibility for the party's Lok Sabha poll debacle.  
Congress general secretary Shakeel Ahmed, who is a senior leader from Bihar, said Congress has been supporting JD(U) government from outside and there was no reason to discontinue it.
"We have extended support to Nitish Kumar government to check communal force.