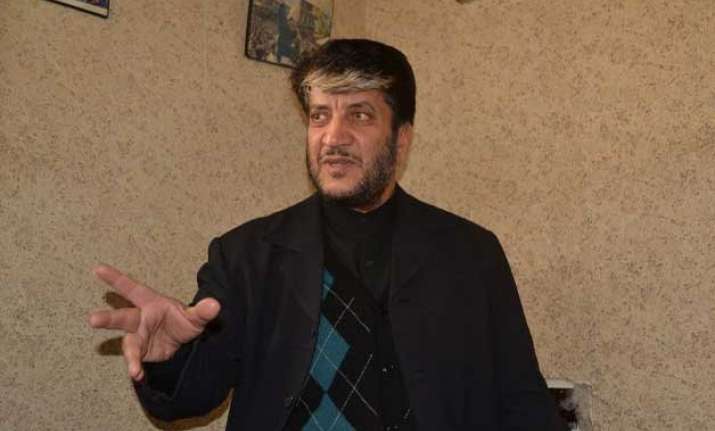 New Delhi: Contrary to what was expected to come out from intervention of Separatists in J&K Government formation, the section is rather urging to fight tooth and nail against PDP-BJP alliance.
The Separatists have started building pressure against the coalition Government.
Hurriyat leader Shabir Ahmad Shah said on Thursday, "He (Mufti) is deliberating upon tying with communal and anti-Kashmir party, BJP, for the Government formation just for the lust of power."
He further added, "In the recently concluded so-called elections, people didn't vote PDP patron Mufti Muhammad Sayeed to tie-up with Sangh Parivar."
According to him, the "pro-India" political parties like PDP and National Conference, Congress and the independent candidates are the different faces of the same coin. The people of the valley will resist any such alliance.
"(We) will fight tooth and nail against any such communal attempt aimed at eroding the special status of Jammu and Kashmir or its Demographic change," he further stated.
This statement of Shah on a possible PDP-BJP tie-up has come a day after firebrand woman separatist leader, Syeda Aasia Andrabi said that the way BJP is trying to come into power is a "part of the long term programme of right wing Hindus" and asked people to remain vigilant against the "secret nefarious designs of RSS".
"The people in entire Jammu and Kashmir particularly people in Kashmir and Chenab Valley should remain vigilant against the secret evil designs of RSS who are working on ending the Muslim majority status of Jammu and Kashmir," Andrabi said.
According to her, BJP is dwelling on being given a mandate to rule by the people when in reality people of Jammu and Kashmir have rejected them on 62 seats.  She opines that BJP is trying to get into power in order to mobilize plans of RSS of a demographic change in J&K.  
According to her, RSS has targeted to settle at least 15 to 20 lakh non-Muslims in the State by 2021 so that Muslim majority character of the state can be negated. For this, she feels, bringing BJP in power is the first step.