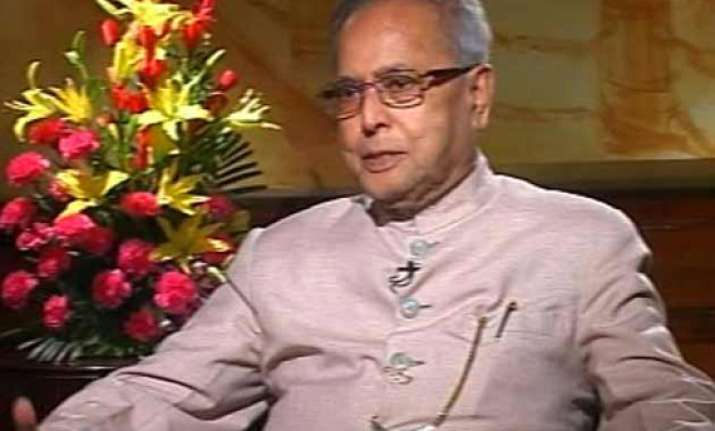 New Delhi, June 26: A sentimental Pranab Mukherjee today said he is leaving his job as Finance Minister to "embark on a new journey".
Before leaving to tender his resignation to Prime Minister Manmohan Singh, Mukherjee said, " I stand ready to embark on a new journey".
In his last message as Finance Minister to the media, he said, he felt honoured and humbled on his nomination as a candidate to contest in the Presidential election by UPA-II, supported by SP, BSP , JDU Shiv Sena, CPI-M , Forward Bloc and some other parties.
"Yet, standing on the brink of such an honour, I will also feel a pinch of sentiments at the thought of leaving behind my life as a political activist, spanning over four decades," he told reporters covering him regularly in his North Block office.
He said, while not every decision of his might have been right, "but I have taken those decisions keeping in view the interest of the people".
The outgoing Finance Minister, who will file his nomination on June 28 for the presidential election, said media has always reminded him of his responsibility, be it criticism or appreciation.
"I hope this duty you will continue (to perform) so long I am in public life," he said.
He said he would miss "not being stopped by all of you while getting into car or coming out of my car in front of my office in North Block".
The 77-year old Mukherjee has always been obliging to media-persons waiting for comments outside his office on various issues plaguing the economy, and sometimes on politics.
Rarely did he disappoint reporters by not offering comments.