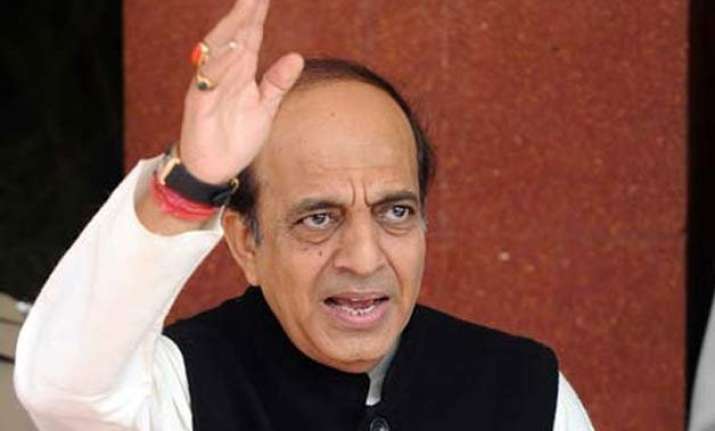 Kolkata: BJP seems to be the flavor of the season for those politicians who are looking to change their homes for various reasons.
After AAP's Shazia Ilmi and Krishna Tirath of Congress, senior Trinamool Congress leader Dinesh Trivedi could be the next in line to join the BJP.
According to some media reports, Dinesh Trivedi, former union minister, is all set to join BJP.
 What is alarming for the TMC is the fact that four ministers in the Bengal government  are reportedly in touch with Trivedi and may change sides along with him.
When asked to comment on media speculation over his joining the BJP, Trivedi told a news channel, "I won't predict anything but I want to change the DNA of Indian politics - and for that, I will do whatever it takes."
Trivedi praised Prime Minister Narendra Modi and said he is a great leader and the world is looking up to him.
Trivedi reminded that he had been friends with the PM since 1990.
Dinesh Trivedi represents Barrackpore parliamentary constituency in Lok Sabha. He was Union Railways Minister in the coalition government headed by Dr Manmohan Singh when he was sacked by his party president Mamata Banerjee for increasing train fares.