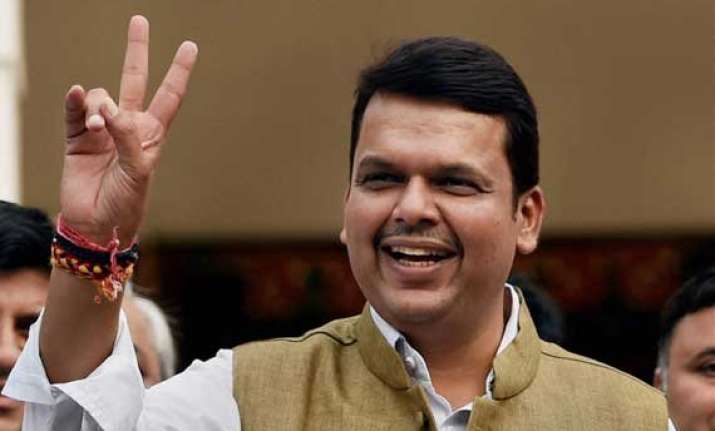 Mumbai: Shiv Sena wants one more Cabinet berth in Central government, besides the post of a Minister of State, even though it has almost sealed a power-sharing deal with the BJP government in Maharashtra.
The demand is being viewed as an attempt by Sena to dispel the perception that the party was 'short-changed' by its estranged alliance partner by allocating it 'relatively less significant ministries' in the Devendra Fadnavis government in the state.
"We have demanded from BJP an additional Cabinet rank for our party and also a Minister of State in (Central) government. However, they (BJP) are yet to reply to our proposal," Sena MP Gajanan Kirtikar told reporters outside party chief Uddhav Thackeray's residence 'Matoshree' in suburban Bandra.  
Heavy Industries Minister Anant Geete is Sena's lone representative in Narendra Modi government at present.  When asked to comment if BJP has offered Sena 'less significant ministries', Kirtikar tried to put up a brave front, saying the portfolios offered to his party cannot be termed as irrelevant.
"From the very beginning we had been demanding Home, Revenue and PWD ministries from BJP. However, to say that we have got irrelevant ministries is not right. (Portfolios of) MSRDC and Environment too are important ones," Kirtikar said without specifying the other ministries being offered to the Sena.
On Sena inductees in Fadnavis government, the senior leader said, "While distributing the ministries, we will take into consideration the capabilities of all MLAs and MLCs before allotting ministries to them."
Asserting that differences between Sena and BJP had been "buried" and that they are looking forward to a new beginning, a senior Sena leader had yesterday said a "suitable" formula has been thrashed out.
According to the pact, Sena will be alloted a total of 12 ministries in the Fadnavis government, out of which five will be of Cabinet rank, he had said.
Another leader had said that ministries to be allotted to Sena include Industries, Environment, Health, MSRDC (Maharashtra State Road Development Corporation) and Transport or Excise.