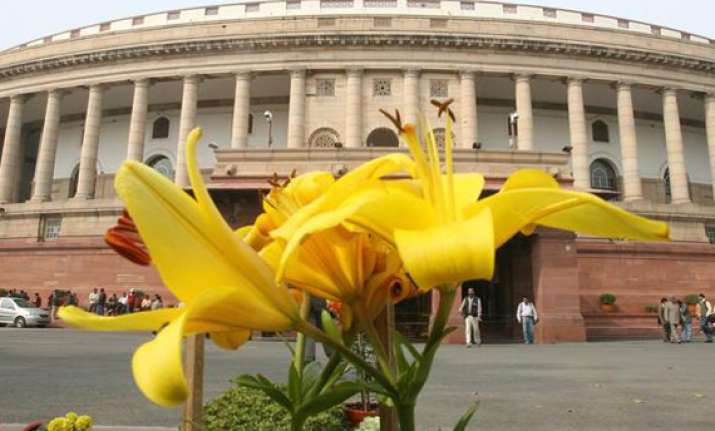 New Delhi, Nov 22: The report of the Select Committee on Lokpal Bill, which has recommended delinking creation of Lokayuktas in states from the central bill, is likely to be tabled in the Rajya Sabha tomorrow.  
After its passage in the Lok Sabha last year, the bill faced opposition hurdles in the Rajya Sabha on various provisions, following which it was referred to the Select Committee.
The panel, which was to submit its report during the monsoon session, adopted it on November 19.  
The Department of Personnel and Training, which piloted the bill, will have to approach the Union Cabinet on the recommendations made by the committee.  
Once the bill is passed in the Rajya Sabha, it will travel back to the Lok Sabha for approval of the amended version.