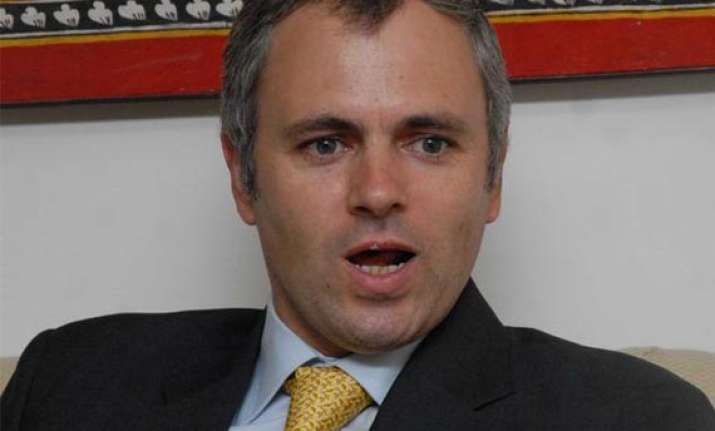 Srinagar: Jammu and Kashmir Chief Minister Omar Abdullah today said that slapping of sedition charges against Kashmiri students in Meerut by Uttar Pradesh Government for cheering Pakistan team during a cricket match that India lost was "unacceptably harsh punishment" and should be reversed.
"I believe what the students did was wrong and misguided but they certainly didn't deserve to have charges of sedition slapped against them.
"I believe the University did what it had to, to control the situation, but this action by the UP Government is uncalled for and should be reversed," Omar wrote on microblogging site twitter.com.
Around 60 Kashmiri students at Swami Vivekananda Subharti University in Meerut were expelled for three days from the hostel after they had allegedly supported Pakistan cricket team against India in the Asia Cup match between the two sides on Sunday last.
SSP, Meerut, Omkar Singh said that on the basis of the complaint submitted by University Chancellor P K Garg, unnamed Kashmiri students have been booked under section 124 A (sedition), 153 A (promoting enmity between different groups) and 427 (mischief) of IPC.