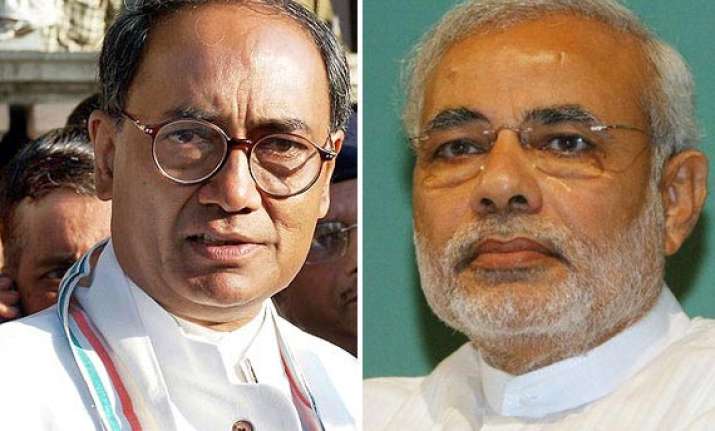 New Delhi: Congress general secretary Digvijaya Singh today came down heavily on Narendra Modi's remarks on Sardar Patel and said that BJP and RSS would not exist if Sardar Patel was the first PM.
"There is no doubt in my mind that the BJP and RSS would not have been there if Patel had become the Prime Minister in place of Pandit Jawaharlal Nehru," Singh told reporters at the Raja Bhoj airport here last night after Modi and Prime Minister Manmohan Singh took potshots at each other's parties in Ahmedabad over the legacy of Patel, the country's first home minister.
"Modi must keep in mind that it was he (Patel) who had banned the RSS for inciting communal violence," he said.