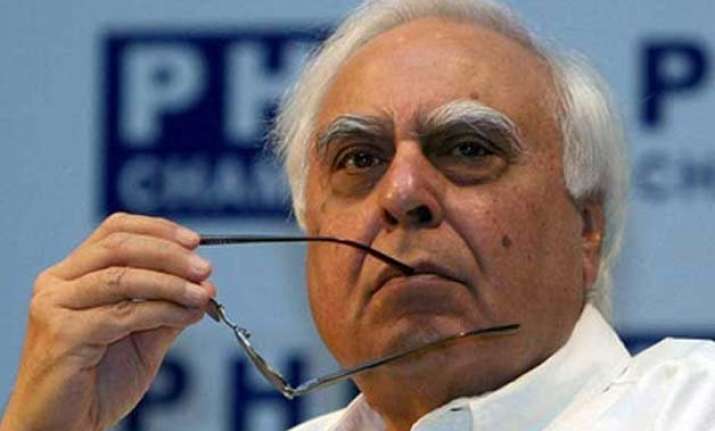 New Delhi: West Bengal unit of Congress has demanded sacking of former union minister Kapil Sibal from the party for representing Trinamool Congres in Supreme Court in connection with multi-crore Saradha chit fund scam.
On Monday, the Mamata Banerjee government and the TMC filed two separate petitions through Sibal urging the Supreme Court to monitor the Central Bureau of Investigation (CBI) probe in which several leaders of the party including transport minister Madan Mitra have been arrested. The petitions also questioned CBI's impartiality in the probe.
Kapil Sibal while representing TMC  noted that the court while handing over the probe to the CBI  had said that it would not monitor this but could do so if needed.
The apex court agreed to look into the pleas and posted the matter for further hearing on Thursday.
Probing the scam that came to light in April 2014, the CBI and the Enforcement Directorate have questioned many Trinamool MPs for their alleged links with the company.
Meanwhile, Bengal unit of the Congress has lashed out at former union minister Kapil Sibal for representing the state government in Supreme Court and sought his immediate removal from the party.
Strongly condemning Sibal representing the Banerjee government before the court, state Congress president Adhir Ranjan Chowdhury said the party will never allow him to attend its programmes in Bengal.
"For Sibal, his profession is dearer than the party. It is natural that people who prefer their profession will take up any case in lieu of money. But, so long as I am the Congress chief here, we will never allow a person like him to attend any party programme in Bengal," he said.