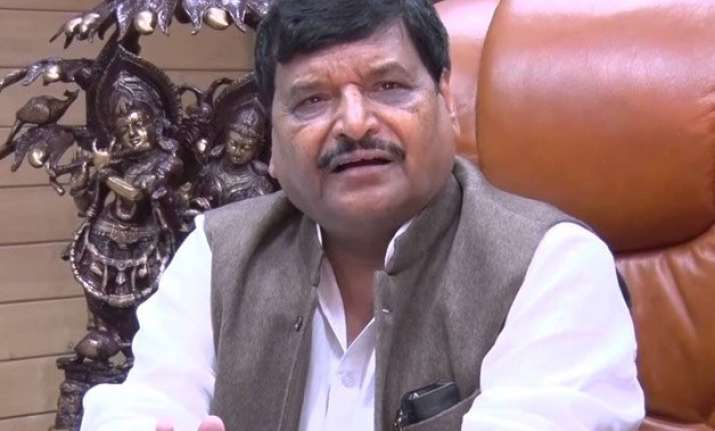 Lucknow: Aiming at retaining power in Uttar Pradesh in 2017 Assembly election, ruling Samajwadi Party is focusing on 172 seats it could not win in 2012 polls for the 403-member House and considers itself well-oiled to take on BJP.
"The party will declare candidates for these seats much in advance," senior party leader Shivpal Yadav said, explaining that the idea was to give sufficient time to the nominees to prepare for victory. 
"The process of interviewing and shortlisting candidates has been finished and the list has been sent to the central parliamentary board with recommendations.The candidates for these seats will be declared at least a year before the polls so that they could have ample time to work at the ground level," he told PTI.
In 2012, SP had won 224 seats and the number rose to 231 after bye-elections, but the party has since seen its popularity wane as in last year's Lok Sabha polls, it won only five of the 80 seats in the state where BJP swept by winning 73 seats.
Undeterred by the rise in communal incidents and attack on government over failure to control law and order, Yadav, a senior cabinet minister in the Akhilesh Yadav government, said BJP's "agenda of communalism" will not work is UP as people of the state have understood the reality.
"BJP rakes up various issues just for the sake of political gains. But our government is alert and people have understood the reality," he said.
About challenges posed by BJP in the next assembly polls, Shivpal said, "SP is the only party that can counter BJP in the state. We have a strong organisation. Our government is doing a good job for the welfare of common man and it will be reflected in the election results."
On party's strategy to counter BJP, a confident Shivpal said SP's strength was its "strong organisation" and asserted that party workers will counter all the propaganda against the government by highlighting SP's development agenda.
"With our strong organisation we are reaching out at village level highlighting initiatives of our government.The work started in UP was also adopted in other states. We are banking on our work," Shivpal said.
The ruling SP had kick-started its action plan for the 2017 Assembly elections in February by launching block-level campaigns to make voters aware of the government's schemes.
In course of the campaign, people were made aware of the work done by the government and attempts were made to connect with the masses and feel their pulse.
SP leaders have criss-crossed the state and propagated government's schemes to ensure that the party's set up at the grass-roots level was "well oiled" to take on a resurgent BJP.
This will be further taken forward with emphasis on strengthening of block level organisation, Shivpal said.
SP legislators and ministers have also been directed by party supremo Mulayam Singh Yadav to devote maximum time in solving grievances of people of their respective constituencies, Shivpal added.