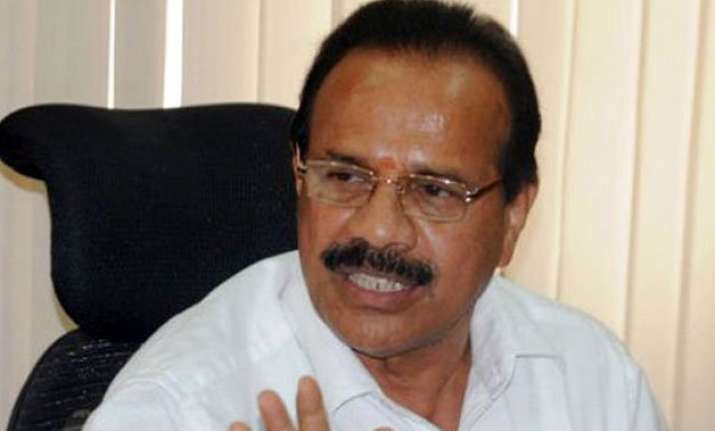 Mangaluru: Union Law and Justice Minister D V Sadananda Gowda yesterday lambasted Congress Vice President Rahul Gandhi for criticising Prime Minister Narendra Modi over the Real Estate Regulatory Authority Bill. Talking to reporter's yesterday evening, Gowda said instead of criticising Modi, Gandhi should first know his position in his own party and also try to understand the contents of the bill.
Gandhi had earlier claimed that the amendments to the legislation had diluted the provisions of the Real Estate Authority Bill, making it pro-builder from being pro-buyer.  He had also said the NDA government was trying to destroy the Bill brought by the Congress-led UPA government to regulate the real estate sector.
The intention of the UPA's Bill was to protect and support the buyers but the government had entirely overturned it through the amendments.  Refuting Gandhi's claim, Gowda said instead of reacting on the bill without studying it, he should discuss such matters in Parliament.